New in Fabman: Booking info on bridge displays (and more)
The holiday season is in full swing and it's time for us to deliver a few presents before the year comes to an end.
Over the next few days we'll roll out a firmware update to all Bridges. Here's what this update will bring – plus a few other improvements we made in the past month.
Booking information on the Bridge
Imagine you just arrived at the lab. You go to the laser cutter, unpack your materials, set everything up. And when it's finally time to switch on the machine, it doesn't work because it's currently booked – or out of order. Super frustrating.
From now on, we'll show this information on the bridge display at all times – not just when you try to switch it on.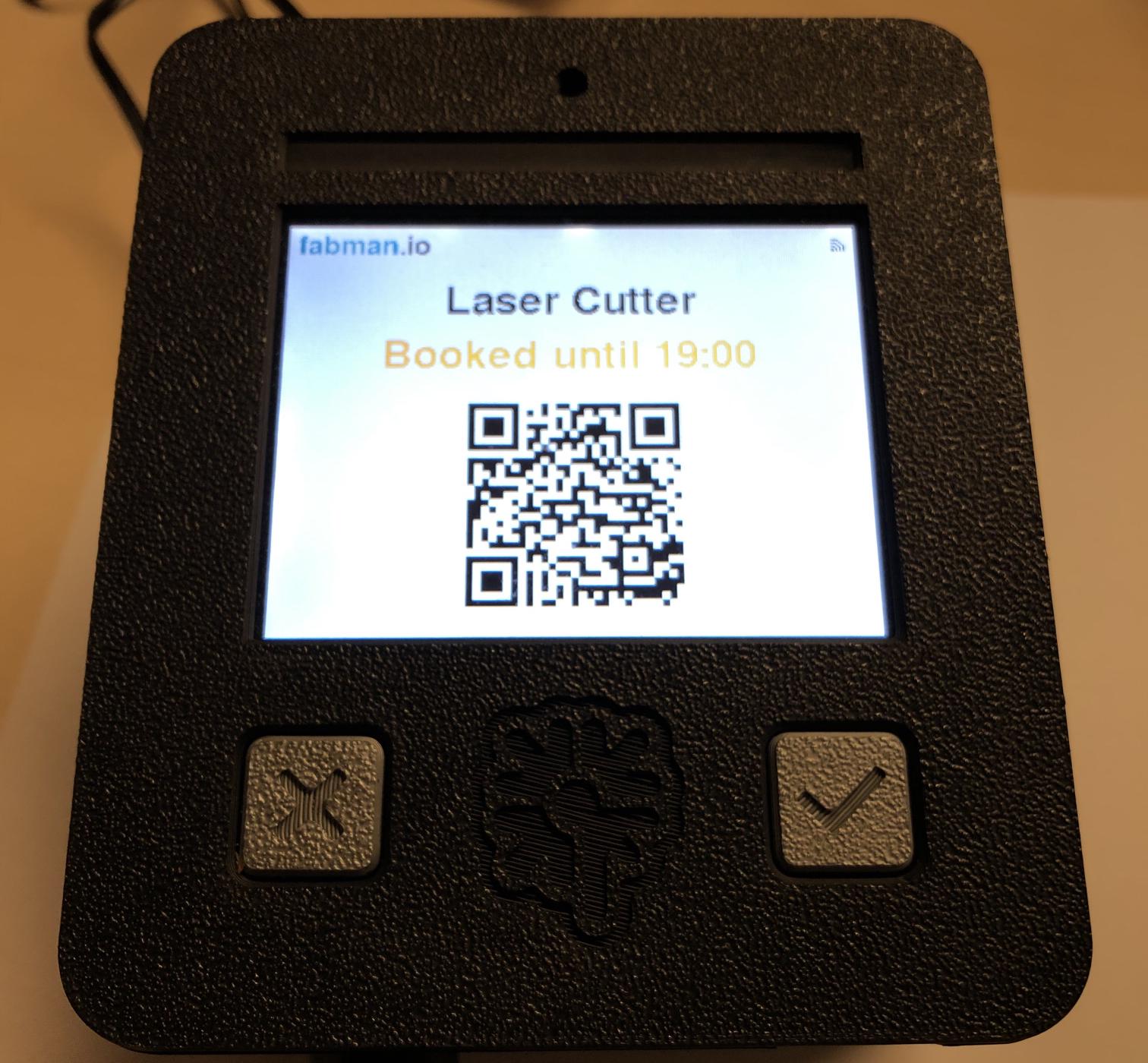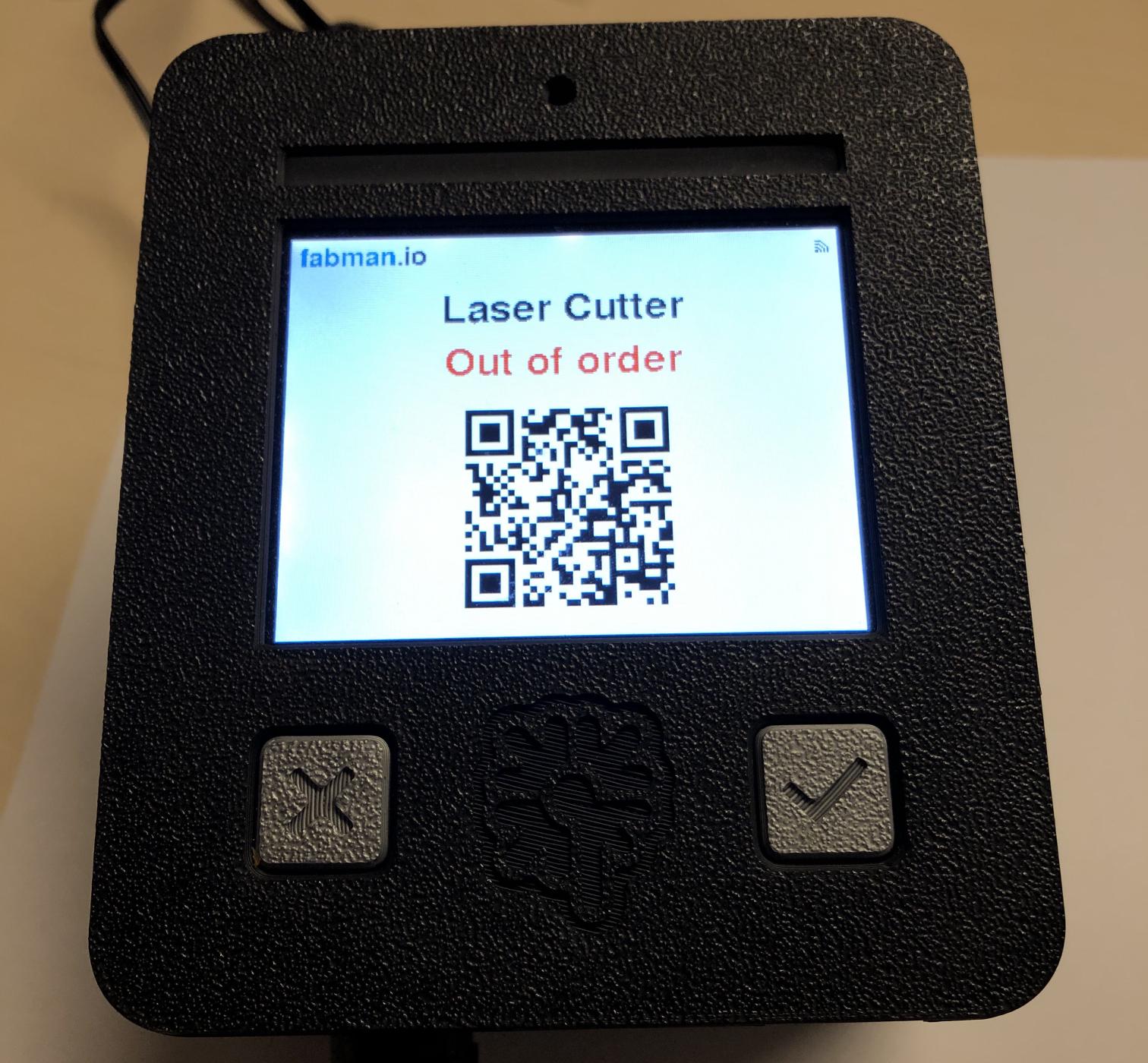 Scan the QR code for quick access to the machine's booking calendar – or get more info about what's broken and when it will be fixed.
As soon as we implemented this, we were wondering why we hadn't done it earlier. And there's more! From now on, you also see if there's an upcoming booking within the next 24 hours: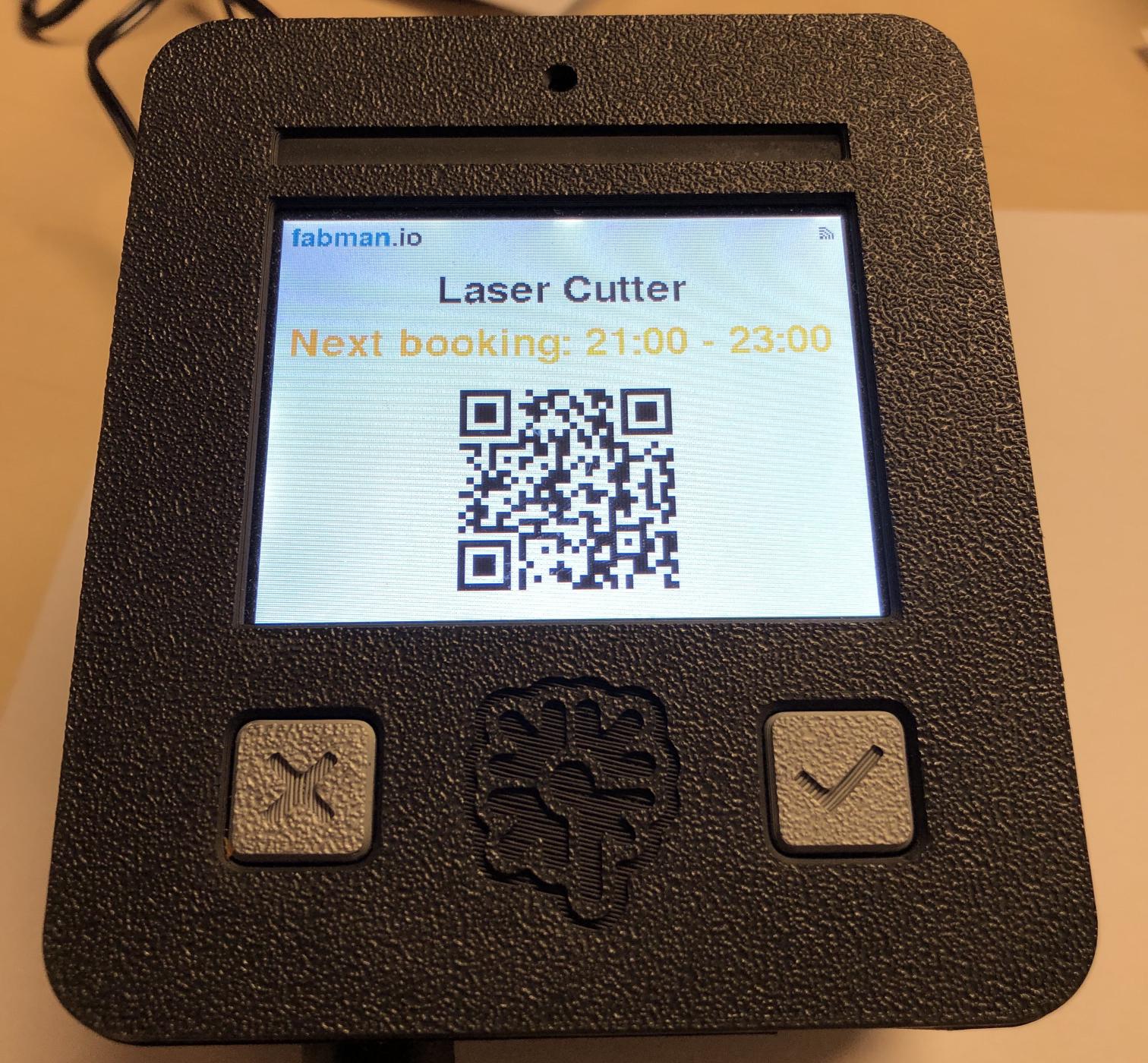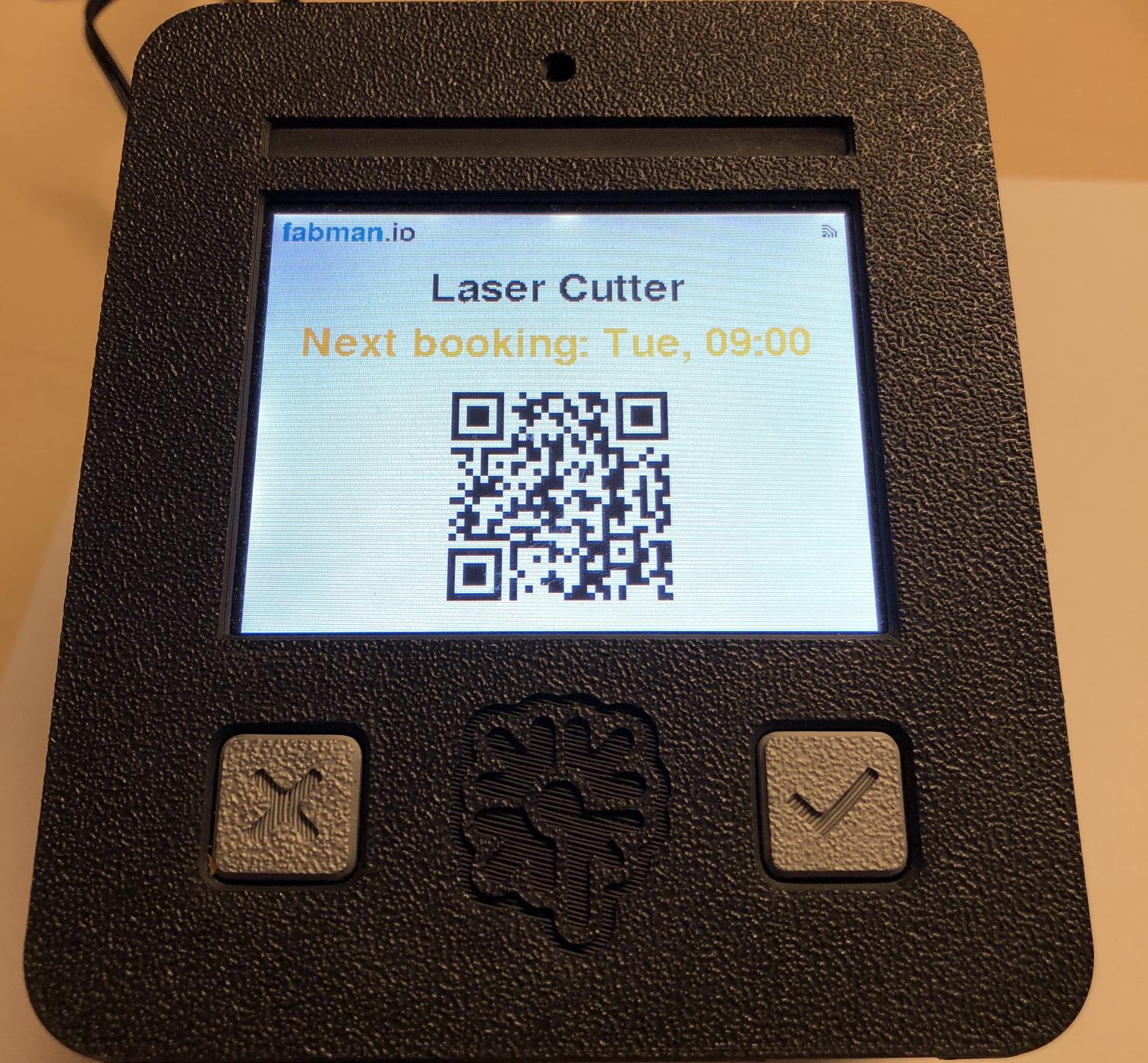 So you'll know exactly how much time you have left before it someone else's turn.
Remembering your scroll position
Another one of those "Why didn't we do this earlier" moments: All Fabman apps now remember your scroll position when you jump back and forth between long lists.
Previously, you had to find your position in the list every time you navigated back: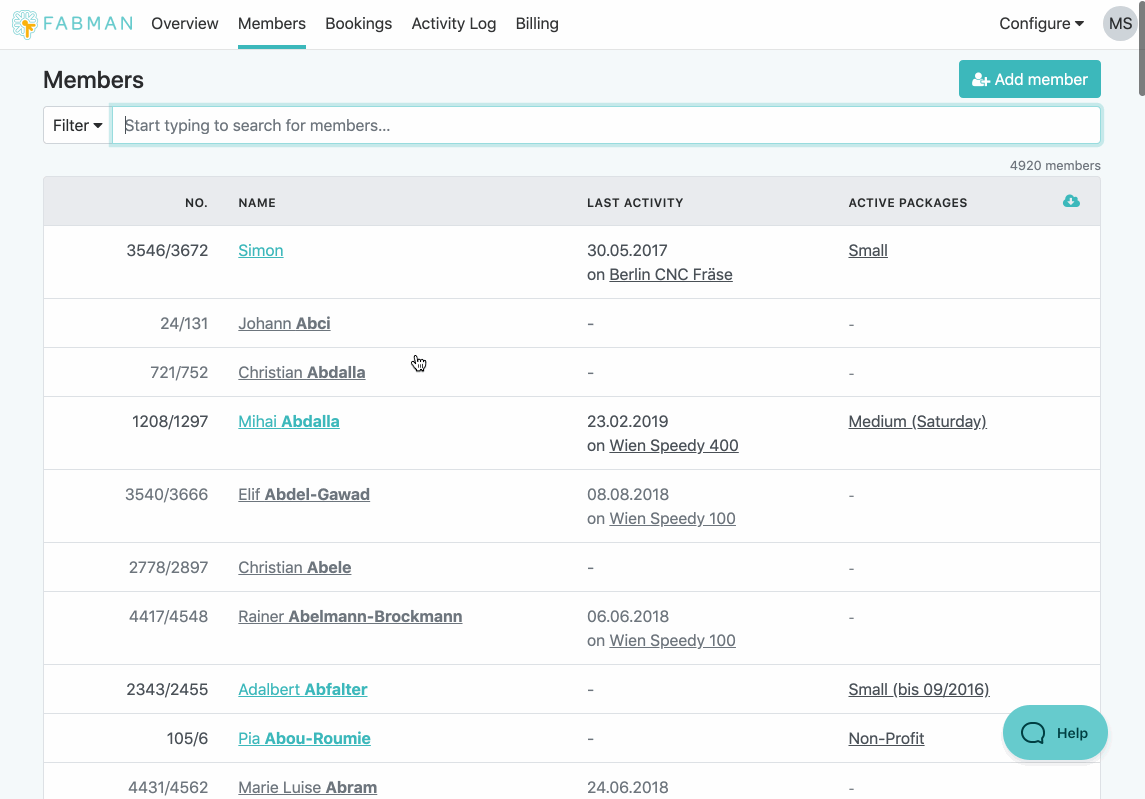 Now it will stay exactly where you were: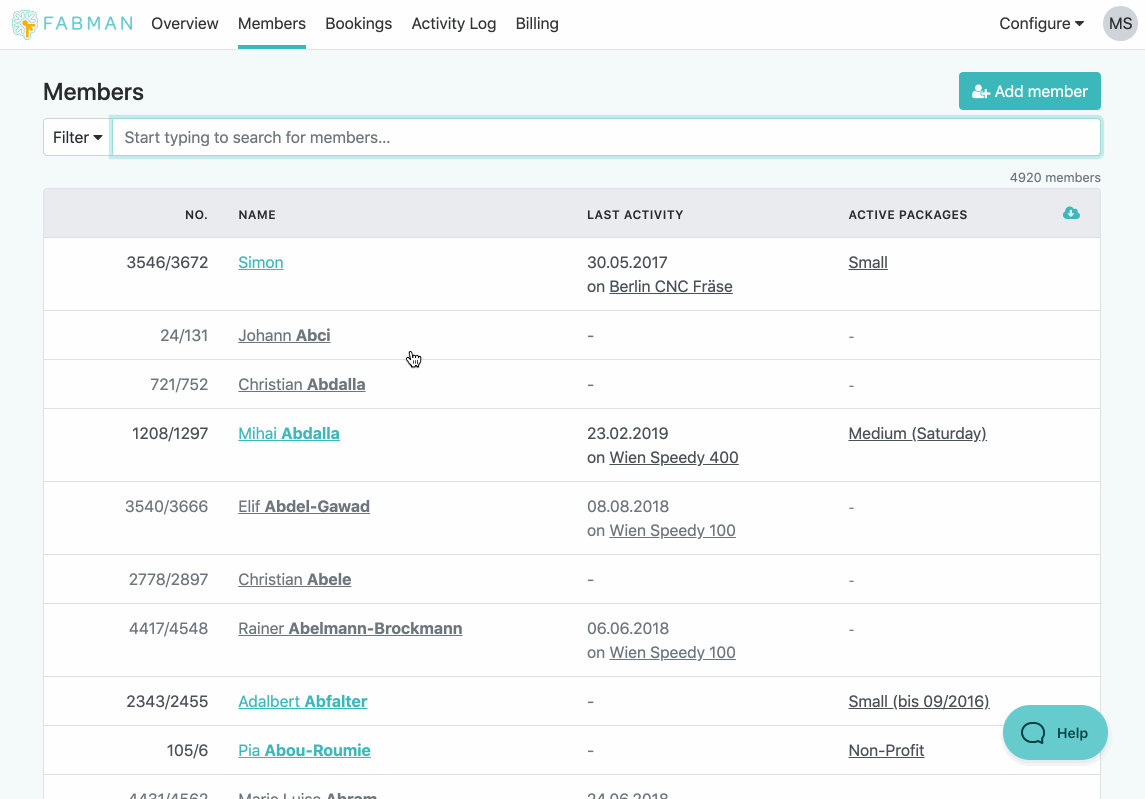 Seems obvious, right? Well, it's not as easy as it seems to get this behavior right in modern, dynamic web apps – especially in "infinite" lists like the activity log. But we did it. And we hope you like it.
Other changes
As always, we've also released several other improvements and fixes over the past month:
This time we really fixed an issue with connecting Fabman Bridges to WiFis that don't require a password. (This should have been fixed in the previous firmware update, but it slipped through.)
A package's permissions are now always shown in the order you added them. We found the guy who shuffled them while you weren't looking. He promised to stop.
Member API: New filter for searching by memberNumber.
Fix: Couldn't book exclusive equipment while another exclusive one was running.
Fix: "Limit booking time per member" did not enforce the time limits in some cases.
Fixed UI glitches when creating bookings 'til midnight.
Fixed an "invalid key type" error when editing certain activity log records.
Fixed displaying the wrong time units in error messages regarding booking time windows.
Fix: We broke the "export as CSV" button when we added the new filter options in the past release. Sorry. 😞
The status of invoices was not updated correctly if you changed the invoice (eg, added notes) while it was pending.
Fix: Members couldn't use the QR code to switch on equipment that's set to be "not visible in the member portal".
---
We're also working on some bigger improvements for the new year. Stay tuned and follow us on Twitter or Facebook for updates.